Have you decided to bring your guests to a distant destination and celebrate your wedding with them for three or even more days?
No problem! We will take care of everything!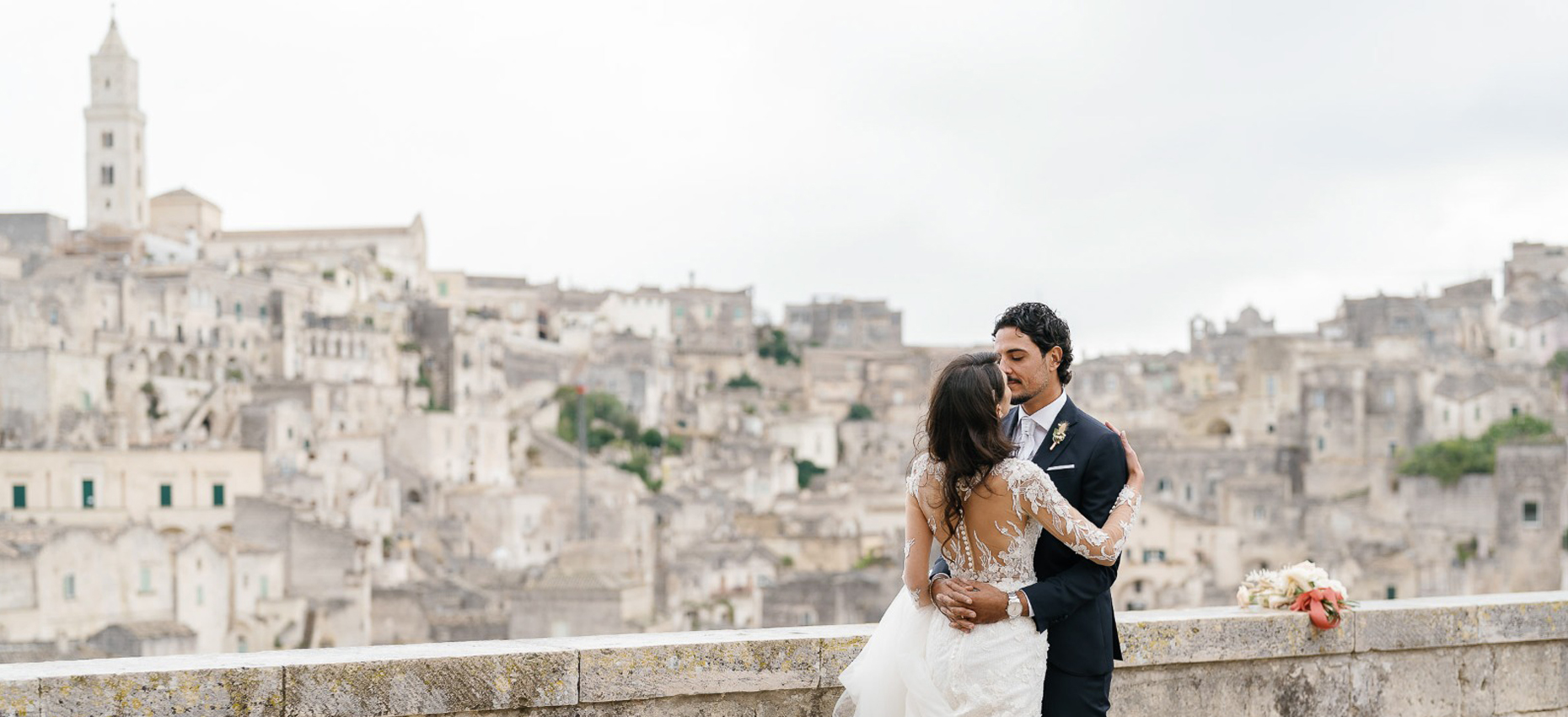 Setting Priorities and Budget
The first crucial step is the administration of the budget. Each couple outlines a limit not to be exceeded, and together we try to figure out the essential aspect, the priorities of their event, and what they would spend the largest percent of their budget on. In this way the selection of suppliers will be more focused, reflecting the couple's requests and fitting the budget.
Reserch of Venue
If not already defined, nothing is left to chance in the research for the most suitable location for the wedding. Whether it is a 'masseria' or an ancient village, an exclusive luxury hotel or a beach, Sud Experience provides its clients with a detailed analysis of the location, a careful study of the spaces and capacity, offering  an ad hoc design with the presentation of detailed analytical reports, together with on-site surveys and managing meetings with suppliers.
Selection of Suppliers
You know, around an event there are countless suppliers who with their professionalism and teamwork make sure that everything is perfect. The Sud Experience team seeks them out for its customers, always providing the best, and then coordinates the entire event machine with an excellent timeline!
Creation of Wedding Project ad hoc
The creative project is the heart of Sud Experience's activities. Concept, style, design, distinguish the planning of the spaces, the theme, the choice of colours, the positioning of the furniture, the floral arrangements, the mise en place, the lighting, fabrics, together with the coordinating image of the invitations, the menus and the tableau de marriage. Furthermore, there's a production plan and the elaboration of a detailed timeline of and of the wedding day and the previous and subsequent days .
Planning experiences
In addition to the wedding day, the previous and subsequent days will also have to be organised, from coordinating guests' flights, transfer and hotels, to planning experiences, guided tours, dinners under the stars, pizza parties, brunches by the pool in the most evocative and fascinating locations in the area!
Coordination and Logistics
Attention to details, hospitality, complete control, coordination of guests, and wedding staff, monitoring, management of unexpected situations, wherever it is possible, distribution of payments to suppliers, where required, will ensure the couple to enjoy every single moment of the wedding without any thought!